---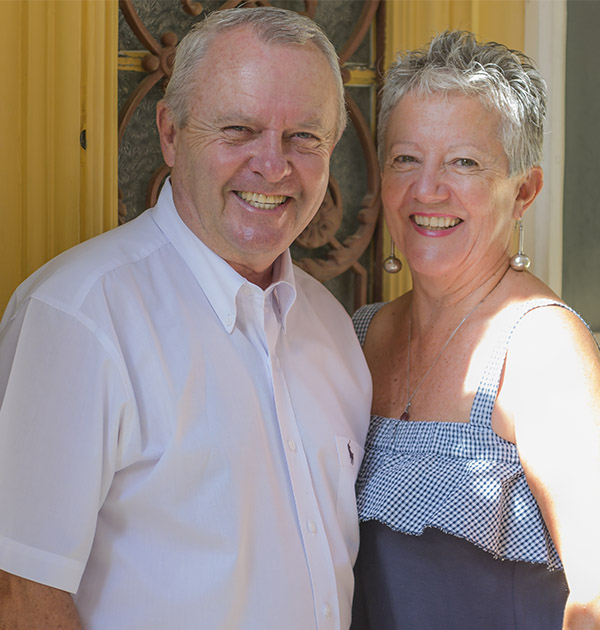 We are an Australian couple from Sydney and in 1994/95 we took a year off, travelled to Europe, bought a campervan and tripped around various countries. We spent 3 months of that year in France, visiting some areas we had holidayed in previous times and other areas we had not been to - we had a wonderful time as we love France and we thought it would be good to buy a house.
On our return to Australia we started our investigations and in 1997 we bought our first house - 9 Rue du Maquis in Trausse. It of course needed renovation that was organised using our local tradespeople - this is important for the village - and carried out ready for our next visit. We also decided we should try to rent the house for holiday rental for the times we would not be there. This was a success and so virtually things grew from there.
Trausse was then and still is a non-tourist traditional village and that is how we like it. In the days when we were buying, prices were very different to what they are now due mainly to ryanair flying into Carcassonne from the UK and Ireland.
In renovating our houses we have tried to keep to the French style/feel with antique pieces and decoration to tie in with the new beds and appliances. We have used quality pieces rather than cheap and lesser quality. We also believe in new plumbing and wiring. Our idea for our rental houses is for people to come and feel at home -experience village life in a traditional vineyard village and use the house as a base to explore this wonderful area.
We both enjoy antique shopping and have had a lot of fun buying the various pieces in our houses - visiting brocantes and antique fairs throughout France. We also really enjoy walking/hiking and we have some great walks just out of the village and others nearby - we do spend a few months at various times of the year in Trausse in our renovated barn behind 9 Rue du Maquis - this has also been decorated in the French style using the same careful attention to detail that you find in the houses.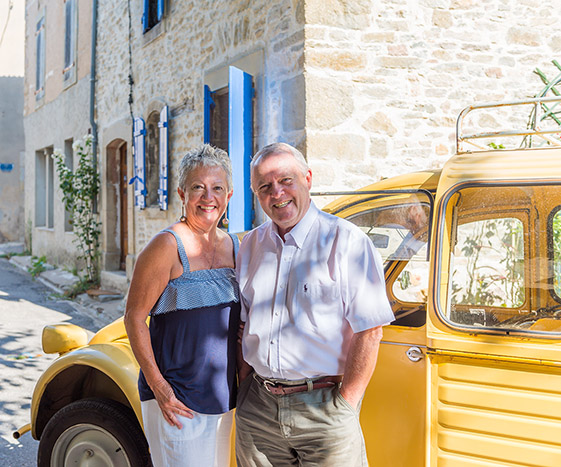 Our philosophy in the renting of the houses is simple. We believe that you should have the keys to "YOUR" house before you leave your home. This way it brings the holiday closer, you can say "I have the keys to OUR HOUSE" and you have complete flexibility without worrying about keeping care takers or neighbours waiting with keys and instructions - if you are running late. There is no need to have a set time of arrival as long as it is after 3.00pm on the start day of time booked. We send to you a full booklet of instructions with the keys to guide you to the door of the house you have booked.
So please go ahead and look at our site - you will find quite a lot of information and don't hesitate to contact me with any queries you may have. If you are booking it is very possible we will meet you during your time booked ? Perhaps an aperitif?